Hello peeps!
I hope you all enjoyed the summer as much as I did! But now Autumn is back in town and I'm so very excited!
You see I still count the years like a schoolgirl, September to September, so September is my New Beginnings, New Resolutions and of course New Wardrobe time of the year!
Dressing up for the office keeps me motivated and helps me start the day positively. I love mixing up styles and textures and finding the best outfits to combine style with comfort (8 hours on killer heels is never a good idea-been there done that, still have the blisters). So for this post I'm going to list some of my favourite work outfit essentials for the new season.
All time classic item for an office outfit,  the silk blouse in a neutral colour guarantees a polished, sophisticated look.
Wear it with high-waisted tailored trousers  and and open front jacket for a more relaxed look.
Great for a smart casual look these trousers are stylish and warm for the autumn days.
Wear it with quality knitwear: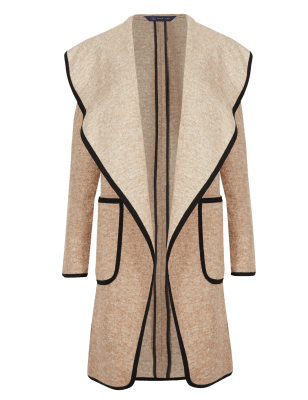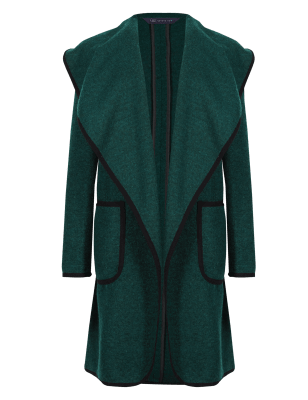 An elegant coat makes the first impressions on outdoors meetings and events and completes a chic work outfit while keeping us warm. The Natural Mix version of this M&S coat can match most outfit styles but I really like the striking colour of  its evergreen version.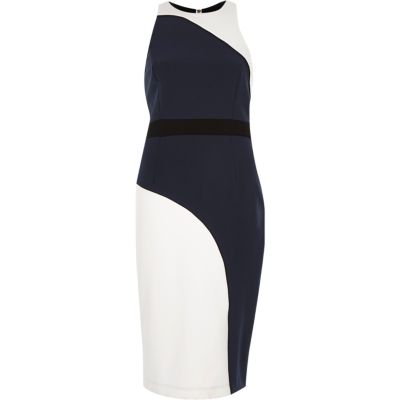 I love this dress for a special work event. it's a perfect combination of smart and sexy. The only thing that's missing is a pair of sexy but comfy office heels that take you from day to night to complete the look….
….which I think I found!!
So that's my star buy of the week!
Elegant and versatile, I liked them as soon as I saw them. I really fell in love with these shoes though when I tried them on! With their Cushion Plus technology, you can walk/work/dance in them all day long!
Love,
Eleni xx
0