Hey guys! I hope you enjoyed days 1-6 of my Dream Beauty Advent Calendar and that you hopefully got some Christmas gifts ideas inspiration! As promised, here are days 7-12.   I have really enjoyed writing these posts as I could let my make up-junkie self free to use my imagination and think of everything my heart desires! You should give it a try, it's very uplifting!
It actually reminded me of that time when I was little that my nana took me to a toys store on Christmas and let me put in my basket as many toys as I liked! In the end she told me that we had money only for 4 toys and I had to choose my favourite ones. I had enjoyed so much the process of choosing the toys and putting them in my basket without restrictions that I didn't even care about getting any toys in the end so 4 were more than enough!
Dream Beauty Advent Calendar Day 7
Powerful and festive, a red lipstick is a Christmas season must. NARS have created a collection of the most beautiful red shades in mini versions of their award-winning Audacious Lipsticks- 3 of the shades are new, limited-edition ones. They come in a collectible magnifying case inspired by Man Ray's art of illusion.
Shades:
Limited Edition Lee (garnet)
Limited Edition Dolores (crimson red)
Limited Edition Josephine (bordeaux)
Charlotte (oxblood burgundy)
Dream Beauty Advent Calendar Day 8
There so many new eye shadow palettes out there that it is difficult for one to really stand out for its innovative shades. This Anastasia Beverley Hills holiday palette though steals the show with its 14 shades that combine both matte and metallic finishes in unusual captivating colours. My favourite are the Sphinx as I always-always fall for the bronze shade in a palette and the stunning Throne, a metallic blackened blue-green with multi-colour reflect.
Dream Beauty Advent Calendar Day 9
Because I can never-ever have enough of this amazing shower oil! I already have stock of it in my bathroom cupboard but it's one of these products that I will be buying again and again. I love its beautiful scent of almonds and the way it nourishes my body leaving it smooth and soft! I also love that the whole bathroom smells so good after I've used it!
Dream Beauty Advent Calendar Day 10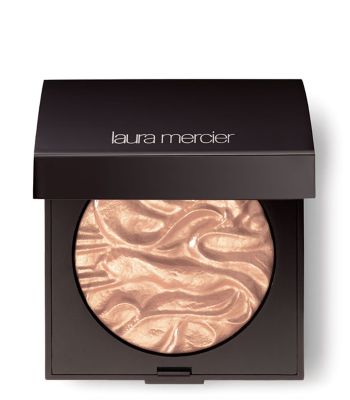 Apart from being the brand behind my all-time-favourite foundation primer , Laura Mercier recently made me fall head over heels with one more of their products, the Face Illuminator.  This multidimensional highlighting powder is available in 4 different shades but I love the warm rose gold colour of the Indiscretion shade! It has a soft, creamy texture that you can build it up for a more subtle or more intense highlighting effect.
Dream Beauty Advent Calendar Day 11

The scent of orange is so refreshing yet so Christmassy and warming! This limited edition candle combines notes of blood orange from Italy, smokey wood and cloves crackling in a burning fire. Its divine scent is complimented by the gorgeous pattern on the candle, picturing the dragon that goddess cast into the heavens among the stars to be the guardian of the garden of the Hesperides.
Dream Beauty Advent Calendar Day 12
Now I have talked before about how short and thin my eyelashes are and how I am yet to fall 100%, totally in love with a mascara. This Curator's Lash Instrument kit has really intrigued me with its promise  to give ultimate precision and control even for the shortest lashes. The limited edition holiday edition box contains the innovative Curator® Lash Instrument,a lash primer and the  Curator® Realist Defining Mascara Formula.
Stay tuned for days 13-18!
Love,
Eleni xx
0