Hi guys! Last few days on my Dream Advent Calendar and my God, only 10 days to go till Christmas! Christmas beauty products make the season even more festive and fun and are perfect gifts for ourselves and our favourite people. Here are my last 6 for 2017 🙂
Christmas Beauty Advent Day 19
It's no big secret that the Liz Earle Cleanse and Polish is one of my favourite cleanser sets ever! This limited edition, festive twist to it makes it even more irresistible!  its gorgeous scent combines notes of sweet orange and refreshing mint and it comes in beautiful packaging.
Christmas Beauty Advent Day 20
I love the sweet, candy floss scent of this shower gel, its pretty pink colour and how soft it leaves the skin! One of my favourite Lush products of all time! I wish it was available all year long but it makes Christmas even more special.
Christmas Beauty Advent Day 21
If I'm being honest, the first thing that stole my heart about this product was its beautiful rose gold compact packaging!
Available in two shades, South Beach and Palm Island, this bronzing powder gives a much needed sun-kissed glow and is infused with botanical ingredients including bamboo powder for a shine-free finish. It is lightweight and can be built up from a subtle warmth to an intense contour.
Christmas Beauty Advent Day 22
Because even though I have two of them in my make up bag I would always love to find one more in my advent calendar!  I love the glow that this highlighting powder gives to the face. It is distinctive yet not tacky and in a gorgeous pink shade.  It smells lovely too!
Christmas Beauty Advent Day 23
The crimson red colour of these lip products are what Christmas parties are made of! I can't think of anything more festive, vibrant and sexy that this! The set comes in gift box which contains:
• Pure Color Envy Sculpting Lipstick in Vengeful Red (Full-Size)
• Pure Color Envy Sculpting Gloss in Flirtatious Magenta (Full-Size)
• Double Wear Stay-in-Place Lip Pencil in Red (Deluxe Travel Size)
Christmas Beauty Advent Day 24
I feel that I have left the best for last! I am so intrigued by this new moisturiser by Rodial.  Quite a bit on the pricey side, this luxurious cream is enriched with  24 carat gold technology, white rose fresh cells and vitamin C.  It promises to give the gift of a firmer, smoother and more youthful looking skin keeping the skin hydrated and nourished. Some of the key benefits as mentioned on the website:
Regenerative bioactive extract and 24 carat gold technology: actively smooth out vertical and horizontal wrinkles
Progeline™: improves the appearance of sagging skin for complete remodelling effect
Oxygenating white rose fresh cells: brighten and improve radiance
Comes with face sculpting tool and instructional booklet on re-creating our signature Rose Gold facial at-home.
Sounds like something worth trying to me!
So this is the end of my Dream Beauty Advent Calendar for 2017! I hope you enjoyed reading as much as I have been enjoying writing it!
Have a very festive week!
Love,
Eleni xx
Hey guys! I hope you are all well and in a festive spirit and that you have been enjoying my Dream Beauty Advent Calendar posts! Here are days 13-18 of my dream advent and I have to admit that I really-really want everything on this list! So I'm trying to be in my best behavour (a daily struggle haha!) to put Santa in a good, generous mood.
Dream Beauty Advent Calendar Day 13
This is the best time of the year for some glitter and glamour! The limited edition Glitter Me gloss from Sleek MakeUp's 24 Karat Gold Collection is perfect for the job! I love the playful, vibrant pink of the Private Jet shade. It shouts party time and fun times!
Dream Beauty Advent Calendar Day 14
I got so excited when I received the e-mail from Too Faced about their new Chocolate Gold eye shadow palette!  I know what you are thinking… Another eye-shadow palette! I'm totally with you but… This palette is infused with gold and cocoa powder and you can actually smell it! How cool is that?  The packaging is gorgeously kitsch in true Too Faced style and features a selection of 16 metallic and matte shades. My heart skips a bit just by looking at the Love & Cocoa and the Old Money shades!
Dream Beauty Advent Calendar Day 15
You must have noticed by now my obsession with Charlotte Tilbury make up. I have recently started trying her skincare products and OMG they are so dreamy!  I love a good mask as much as a love a bit of a summery glow on my pale winter skin. So I'm dying to try the Overnight Bronze & Glow Mask.  According to the website,  the mask gives a sun-kissed look while nurturing and hydrating the skin with blackcurrant seed oil and oat kernel extracts. Sounds like it's worth a try! 
Dream Beauty Advent Calendar Day 16
Talking about beauty loves, Glossier products are my latest crush ever since I placed my first order back in October.  This concealer has been in my wish-list for a while, especially as Anna Newman from the Anna Edit also recommends it and she's my favourite (insert heart eye emoji). The innovative formula of this concealer contains elastic micro waxes that move with the face as well as oils that give a dewy finish. I love the packaging of this concealer as you can use even the last drop of product and apply it easily with your fingers.
Dream Beauty Advent Calendar Day 17
I mean, look at this kit! It's made of rose-gold beauty dreams! It contains 8 make up brushes that I need in my life packed in a beautiful rose golden clutch bag.  The brushes included in the set are:
Face: 104 Buffer, 109 Luxe Face Paint, 126 Luxe Cheek Finish
Eyes: 226 Smudger, 228 Luxe Crease, 234 Luxe Smoky Shader, 317 Wing Liner, 322 Brow Line
Dream Beauty Advent Calendar Day 18
If I had to choose one lipstick to wear for the rest of my life it would definitely be a Rouge Coco Chanel lipstick. From the amazing colour pigmentation, to its long lasting hydrating formula it is has everything I want from a lipstick.  Adrienne is one of the new Rouge Coco range of shades that were inspired by the close friends of Mademoiselle Chanel, those who called her Coco. It is a beautiful nude colour, so sophisticated and elegant!
Have you tried any of these products or are any of them in your wish-list? Let me know what you think!
Also, don't forget to check out the last few days of Dream Advent Calendar on Thursday 🙂
Love, 
Eleni xx
Hey guys! I hope you enjoyed days 1-6 of my Dream Beauty Advent Calendar and that you hopefully got some Christmas gifts ideas inspiration! As promised, here are days 7-12.   I have really enjoyed writing these posts as I could let my make up-junkie self free to use my imagination and think of everything my heart desires! You should give it a try, it's very uplifting!
It actually reminded me of that time when I was little that my nana took me to a toys store on Christmas and let me put in my basket as many toys as I liked! In the end she told me that we had money only for 4 toys and I had to choose my favourite ones. I had enjoyed so much the process of choosing the toys and putting them in my basket without restrictions that I didn't even care about getting any toys in the end so 4 were more than enough!
Dream Beauty Advent Calendar Day 7
Powerful and festive, a red lipstick is a Christmas season must. NARS have created a collection of the most beautiful red shades in mini versions of their award-winning Audacious Lipsticks- 3 of the shades are new, limited-edition ones. They come in a collectible magnifying case inspired by Man Ray's art of illusion.
Shades:
Limited Edition Lee (garnet)
Limited Edition Dolores (crimson red)
Limited Edition Josephine (bordeaux)
Charlotte (oxblood burgundy)
Dream Beauty Advent Calendar Day 8
There so many new eye shadow palettes out there that it is difficult for one to really stand out for its innovative shades. This Anastasia Beverley Hills holiday palette though steals the show with its 14 shades that combine both matte and metallic finishes in unusual captivating colours. My favourite are the Sphinx as I always-always fall for the bronze shade in a palette and the stunning Throne, a metallic blackened blue-green with multi-colour reflect.
Dream Beauty Advent Calendar Day 9
Because I can never-ever have enough of this amazing shower oil! I already have stock of it in my bathroom cupboard but it's one of these products that I will be buying again and again. I love its beautiful scent of almonds and the way it nourishes my body leaving it smooth and soft! I also love that the whole bathroom smells so good after I've used it!
Dream Beauty Advent Calendar Day 10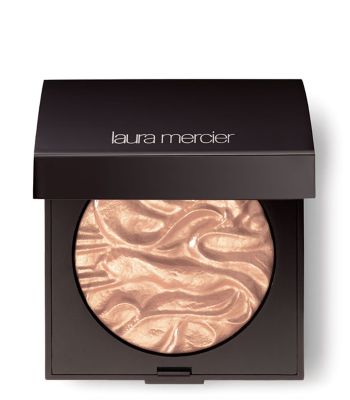 Apart from being the brand behind my all-time-favourite foundation primer , Laura Mercier recently made me fall head over heels with one more of their products, the Face Illuminator.  This multidimensional highlighting powder is available in 4 different shades but I love the warm rose gold colour of the Indiscretion shade! It has a soft, creamy texture that you can build it up for a more subtle or more intense highlighting effect.
Dream Beauty Advent Calendar Day 11

The scent of orange is so refreshing yet so Christmassy and warming! This limited edition candle combines notes of blood orange from Italy, smokey wood and cloves crackling in a burning fire. Its divine scent is complimented by the gorgeous pattern on the candle, picturing the dragon that goddess cast into the heavens among the stars to be the guardian of the garden of the Hesperides.
Dream Beauty Advent Calendar Day 12
Now I have talked before about how short and thin my eyelashes are and how I am yet to fall 100%, totally in love with a mascara. This Curator's Lash Instrument kit has really intrigued me with its promise  to give ultimate precision and control even for the shortest lashes. The limited edition holiday edition box contains the innovative Curator® Lash Instrument,a lash primer and the  Curator® Realist Defining Mascara Formula.
Stay tuned for days 13-18!
Love,
Eleni xx
Hi everyone! We are finally in the countdown to Christmas and the lucky ones of you have already starting opening your beauty advent calendar!
Last year I had the amazing Benefit Cosmetics Girl O'Clock Rock beauty advent calendar. This year the selection of beauty advent calendars was so great that I had real difficulty choosing one. Eventually,  I decided to invest the money in some full size products I had in my wishlist instead.
It got me thinking though… What would my dream beauty advent calendar look like? If I could choose one beauty product every day from December the 1st until Christmas day which products would I rather have? So here it is! Eleni's Dream Beauty Advent Calendar Days 1-6 🙂
Eleni's Dream Beauty Advent Calendar Day 1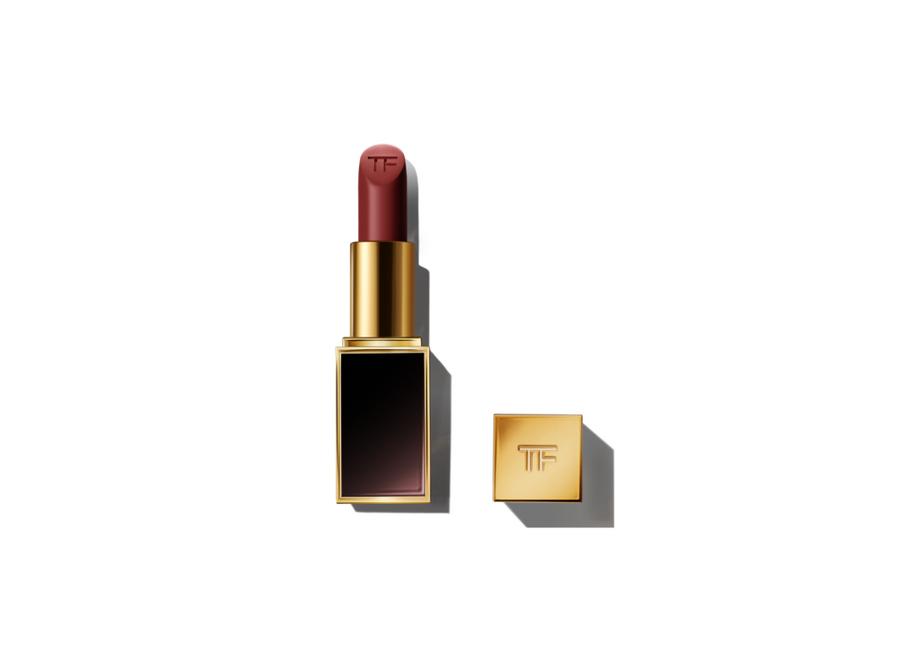 What better beauty product to start my Dream Advent Calendar with than a festive red lippy! This Tom Ford Lip colour is in a sophisticated yet bold red shade with a matte finish. And can we take a minute to admire its beautiful packaging?! Dear Santa, I've been a good girl this year…
Eleni's Dream Beauty Advent Calendar Day 2
This gorgeous eye-shadow palette has all the shades I need for the party season! Limited-edition, its festive red-gold compact packaging with its  large mirror is a little handbag jewel.  It contains nine eye shadows in matte, metallic and shimmer finishes.  I'm in love with the shades Black Plum and Black Scotch!
Eleni's Dream Beauty Advent Calendar Day 3
I absolutely love sweet scents and I'm a big fan of the Philosophy shower gels as they leave the skin soft and smooth. I usually go for the Amazing Grace but the Candy Cane scent is perfect for the Christmas period! It gives out a generous portion of festive sweetness combined with the refreshing scent of peppermint.  As Christmassy as it gets!
Eleni's Dream Beauty Advent Calendar Day 4
My love for Jo Malone is no secret! So it couldn't be missing from my dream advent calendar. Because if you are dreaming you might as well dream big right? This beautiful set contains five miniature candles in five amazing Jo Malone scents:Nectarine Blossom & Honey,  Grapefruit, Pomegranate Noir,  Sweet Almond & Macaroon and my favourite Frosted Cherry & Clove.
Eleni's Dream Beauty Advent Calendar Day 5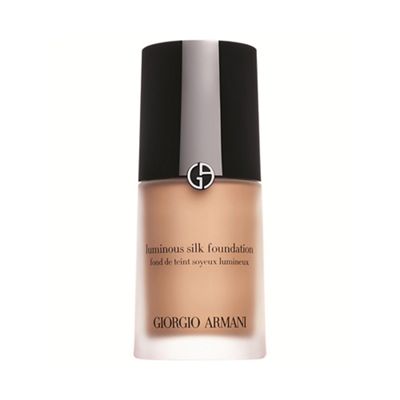 I've had my eyes on this foundation for ages after reading all the amazing reviews about it and watching countless make up tutorials  featuring it. I have been very loyal to my Estee Lauder Double Wear foundation so far, but now it's time to finally try it! Watch this space for an update on how I've found using it.
Eleni's Dream Beauty Advent Calendar Day 6

Despite the fact that I'm like a magpie when it comes to everything that shines and sparkles, I was never keen on metal or glittery nail polishes.  I have developed a new found love for them though, especially when they come with such sassy names and innovative formulas as this Nails Inc Dirty Unicorns nail polish! it features metallic shades shifting shimmers ranging from pink to blue to gold.
So these were days 1-6 of my dream beauty advent calendar! Watch this space for the next post on days 7-12!
What's in your dream advent calendar?
Love,
Eleni xx
A few months ago, I visited the Jo Malone boutique in Fenwicks Newcastle in order to choose a birthday present for my friend Beverley.  What I didn't know then, was that I would be rewarded for my choice of gift with an amazing Jo Malone pampering session… Inside my friend's gift was a little card offering a complimentary hand and arm massage for two people! So a couple of weeks ago, we decided to treat ourselves to a day out in Newcastle which involved food, shopping, cocktails and of course a Jo Malone hand and arm massage as the highlight of our day.
As soon as we arrived for our appointment, we were welcomed by the friendly staff who guided us to the Jo Malone consultation booth (the area in now used for Christmas gifts packing).  There, the stylist who looked after us asked us about our favourite scents and gave us tasters of different fragrances to smell in order to identify the perfect products for each of us for the massage.
I have always loved the Jo Malone Nectarine Blossom & Honey fragrance. Its sweet yet subtle and fresh scent brings me back to being home in Greece in the summer. This fragrance contains scents of succulent nectarine, peach, cassis and delicate spring flowers that melt into notes of acacia honey. It was no surprise that this was my fragrance of choice for my massage!
My friend chose the Red Roses fragrance as her favourite. I did a little happy dance when I heard it as her birthday gift was from that same range! Red roses is another gorgeous fragrance which was inspired by a blend of seven of the world's most exquisite roses. It contains notes of crushed violet leaves, honeycomb and a hint of lemon.
Once we had chosen our favourite fragrances, it was my turn to experience some very relaxing and sense-awakening 20 minutes. The stylist started by foaming the Nectarine Blossom & Honey Body and Hand Wash with warm water which she then applied to my arms and hands to clean them while giving them a lovely massage. It's amazing how much tension our arms and hands hold.  I felt mine instantly relaxing under the firm but comforting touch of the stylist.
She then dried my arms and hands with a soft, hot towel and continued with applying Nectarine Blossom & Honey Body & Hand Lotion on them. By them time she had finished massaging the nourishing lotion into my arms and hands I had almost dosed off blissfully, in a cloud of beautiful scents and relaxation.
She finished off by spraying my now soft and smooth arms and hands with Nectarine Blossom & Honey Cologne  in order to lock the scent to the body.
At the end of my 20 minutes and to make this a complete pleasure for all senses (as well as to take away my disappointment that this amazing experience was over), the stylist offered us delicious chocolates.  She then moved on to repeat the same ritual for my friend using products from the Red Rose range this time:

Before leaving the boutique, we even got little  treats to try at home! The stylist gave us samples of two of the Jo Malone signature fragrances, Lime, Basil & Mandarin and  Earl Grey & Cucumber .
We also found out that this amazing complimentary service will be available again after Christmas! You can just pop in and ask for it but it's always best to make an appointment in advance.
We can't wait for our next Jo Malone pampering session 🙂
Love,
Eleni xx
Hello everybody! I hope you are all having an amazing weekend! Mine is bound to be a very special one but I will be sharing it with you  on a different post… Because this one is all about my newly discovered French beauty love, Caudalie.
Caudalie and Me
I had heard of Caudalie before but I had never tried any of their products. It was only when I started looking for a new moisturising cream that I came across all the amazing reviews for the Caudalie Vinosource Moisturising Sorbet. And as it happens,  I got intrigued and put it on my skincare wishlist.  I went online, started reading about all the amazing vine-based ingredients extracted from organic grapes that are used in the Caudalie products and their benefits for the skin and placed my first order!
My Choices
As I said, this is the product that led me to Caudalie. Its cream-to-gel formula is what attracted me the most. And rightly so.  I love the cool, refreshing sensation that it gives to my skin first thing in the morning. Its lightweight texture gets instantly absorbed, leaving behind a hydrating glow. And on the days that I feel that my skin is very dry and irritated, I can feel the soothing effect almost immediately.  Its main active ingredients include moisturising organic grape water, protective Vinolevure®, aqua-regulator complex, soothing chamomile and anti-oxidant grape Polyphenols.
While exploring the Caudalie website I came across these super cute French Kiss lip balms.  And I have a confession to make… I added one to my basket just because their packaging was so, very beautiful! Luckily the product quality was as rewarding as the packaging! This lip balm is so moisturising on the lips, has a delicious vanilla scent and leaves a beautiful soft pink tint on the lips making them ultra-kissable.  This is a product that won't leave my bag these following months as the cold has never been gentle to my lips.  Its hydrating ingredients include Aloe Vera extract, beeswax, Polyphenols and castor and sunflower oil.
This is another Caudalie product with great reviews. I really wanted to try it but as I am very particular with scents-some can give me strong headaches- I ordered the 15ml travel size. I shouldn't have worried…. This oil's name is not a coincidence;  its smell is really divine, flowery and earthy! It is multi-use, you can use it on the body, hair, nails, in the bath or as a massage oil but I am using it mainly as a body oil. A small quantity goes a long way and it feels so luxurious on the skin! It is dry rather than sticky which I love and gets absorbed by the skin instantly.  Its formula contains a blend of oils (grape, hibiscus, sesame and argan) as well as anti-oxidant Polyphenols which makes it really moisturising. This will make a great Christmas gift and it's on my list already!
My Wishlist
Since I was so happy with my first order I have already created my wishlist for the next one! Here's what I have my eyes on:
There are few things that I like as much as a Spa day full of delicious, relaxing treatments! But as I can't have a Spa day everyday I try to replicate the experience at home using  the right beauty products.
This beautiful body set looks like it would be the perfect fit for the role! It comes in a beautiful wooden barrel and it contains 2 amazing-sounding products:
Crushed Cabernet Scrub (150g ) – One of the signature Caudalie Spa Vinothérapie® treatments, this scrub is enriched with grape seeds and six essential oils to leave the skin smooth, soft and silky.
Vine Body Butter (225ml) – Rich in grape and shea butters to sooth dry, tight-feeling skin.
Although I am currently enjoying using my Kiehl's Cream Eye Treatment with Avocado, I am always in the look for the next great eye skincare product as I have a very sensitive skin around my eyes. And this one sounds like one to try! It contains and promises to visibly alleviate dark circles and smooth the eye and lip contours and reduce crows feet wrinkles by 24%.
The festive period is well and truly here! And beauty Christmas Crackers are one of the season's most favourite things! This Christmas Cracker set contains:
– Thé des Vignes Fresh Fragrance (10ml)
– Thé des Vignes Shower Gel (30ml)
– Thé des Vignes Nourishing Body Lotion (30ml)
All products are infused with the Caudalie signature Thé des Vignes fragrance, a sensual blend of white musk, neroli flower, jasmine and ginger. Santa…. I've been good this year!
Have you tried any Caudalie products yet? Which are your favourites?
Eleni xx
GLOSSIER UNPACKING & REVIEW
Follow my blog with Bloglovin

Hi Everyone! Hope you are all well and ready for Halloween 
As you probably know I was really excited to be able to place my first Glossier order and finally try the products that all beauty addicts were raving about!
My first pink parcel arrived last week and I was as impressed by the presentation of the parcel as I was by the quality of the products! If you would like to have a peek at what came  in the pink parcel along with the products then check out my first ever YouTube video!
Since then, I have tried all the products that I ordered so here's a little review on each one of them:
Cloud Paint is a gel-cream blush formula that makes colouring the cheeks-or lips and eyelids-a game of finger paint! I was a bit concerned about the small size of the tube but a small drop of the product really goes a long way! I love how easy it is to apply and how smoothly you can build it up-I don't feel like I have the same control when using powder blushes! I got mine in the shade Puff , and I am so impressed by the healthy, youthful look it gives to my face! It is available in four shades: Puff, Dusk, Beam and Haze. I can't wait to add the other 3 to my collection!
If I had to choose the product that impressed me the most out of the 3 products I tried, then it would be the Haloscope. It has actually taken its place among my most favourite highlighters! Natural shine in a stick, it owes its magic to its innovative formula: the outer halo is infused with genuine crystal extracts for all-day enlightenment, with a solid oil core of vitamin-rich moisturizers for a hydrated, dewy finish. Nothing glittery or sparkly, the end result in an irresistible look of freshness. I got mine in the shade Quartz but it's also available in the shades Topaz and Moonstone.
This lip gloss looked so incredibly shiny on the lips of the models featured on the Glossier website that I couldn't but buy it! I have to admit though that I wasn't keeping my hopes up about the real thing. I thought it had more to do with the special lighting. And boy was I wrong! The crystal shine that this lip gloss gives to my lips is like no other. Although still slightly sticky, it's super comfortable,on the lips keeping them soft and hydrated. Oh and it's super long lasting for a lip gloss!
And here's my Glossier make up look!
Have you tried any Glossier products? Let me know what you think and your recommendations about what to try next!
Love,
Eleni xx
P.S. Don't forget to follow Eleni's World on Facebook, Instagram and Twitter at @elenisworldblog for more beauty, fashion and lifestyle news!